The 4th demo of Type Knight has arrived! Here's the changelog :
New enemy : ghosts. They're invincible until you parry their attacks!
Difficulty levels were added.

"Spelling Squire" (easy)
"Calligraphy Cavalier" (normal)
"Palindrome Paladin" (hard)

New ambient and other various types of sound effects were added.
You character starts-off without a shield.
Chests. They appear between waves and offer a reward. Although you have to type a word to open them, it doesn't count towards your score and combo meter stays frozen. Here's the different types:

Health potion
Shield
Treasure (free points!)
Mana tablets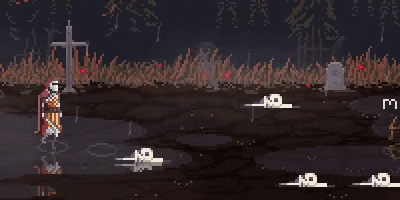 New statistic : Character accuracy. Track this new stat in the gameover screen or through the graph.
Reworked gameover screen.

Convenient buttons were added.
Fireworks will appear if you've beaten your previous high-score.
More stats are displayed.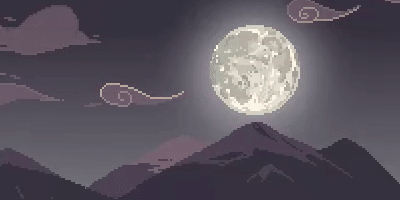 Updated the background.

Small bats will appear as a warning before their wave starts.
Added one more layer of trees.
Moon has a bloom effect.

Updated the story panels.
Updated the main gameplay HUD.

The number of points you gained by defeating an enemy will appear.
Your highscore is displayed in the upper-right on top of your actual score.
Your score will count up in a smooth fashion.

Updated the blocking mechanic to be more intuitive. You'll have to stay in the same stance to be able to block the damage. You lose your stance by attacking.
Enemies will keep attacking the knight's corpse in the gameover screen.
The outline of the clouds will now light up based on their proximity to the closest light source (sun or moon).
Menus will fade-out if the player is inactive for over 20 seconds. It lets you relax and appreciate the background!
The cursor will hide if the mouse isn't being used.
The virtual keyboard is now editable with your real keyboard!
Updated the custom game menu to add in missing controls and sound effects.
Added the option to choose to run the game at either 60 or 240Hz.
Fixed various bugs and crashes.
Files
Type Knight DD25 v1 (old)
29 MB
Mar 03, 2019